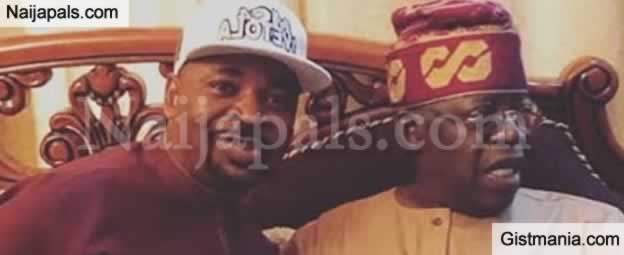 Lagos NURTW big shot, Musiliu Ayinde Akinsanya popularly known has Mc Oluomo has also waded into the APC 'crisis' that flushed Governor Ambode out. According to Oluomo, he and his boys were already supporting Ambode for a 2nd term, but Tinubu changed the music and they danced to it. According to Mc, Tinubu remains his boss and he is forever loyal to him. Hear him;



Quote

''I am an Asiwaju Bola Ahmend Tinubu Jagaban loyalist, I wear the Jagaban jersey, I've been a loyalist since 1999, the first mecca i went is through his execellency in the year 2000, moreso, he has done alot for me, he made me who i am today. Our relationship has been very cordial and strong in the area that I grew up in''.

He continued, ''So I'm one of his loyalist that have belief in him, he owns the party and anywhere his interest belong I Musiliu Ayinde Akinsanya Mc Oloumo belong. I and my people in Oshodi formerly endorse HE Akinwunmi Ambode for 2nd term because his government is still working in the shadow of the party national leader, but now the case is vice-visa i have to follow the interest of Bola Ahmend Tinubu and the party decision. If Asiwaju Bola Ahmend Tinubu again says is no more Babajide Sanwoolu but someone else, so shall it be''

.
Problem with this article? Please contact us
---