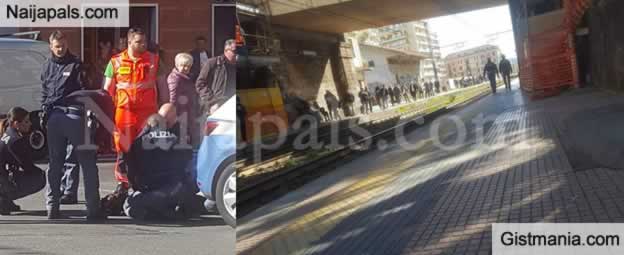 A depressed Nigerian man has been restrained by police officers in Italy after he attempted to take his own life. A Nigerian man was stopped by police officers in Italy after he tried to commit suicide.

According to reports, the shocking incident reportedly happened on Friday morning in Genova Pegli train station. Information gathered online reveals that another Nigerian tried to kill himself previously in Italy but was unsuccessful.

The reason for the latest suicide attempt is yet to be ascertained as the Nigerian man has been taken into custody after being overpowered by officers.


---