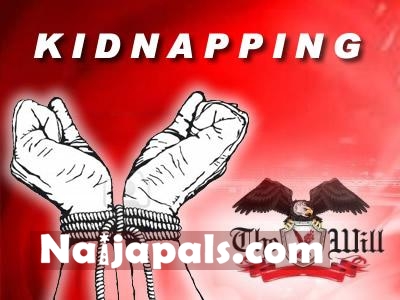 The influence and power of the online media has forced the Rivers State government to come clean on the kidnap of its Commissioner for Power, Mr. Augustine Nwokocha by gunmen over the weekend.

The online media had broken the story and stayed on it even after the state government successfully blocked reports of the incident in the local media.

The State government embarrassed by the incident had opted to keep it out of the media because of the all-important meeting of the US-Nigeria Binational Commission holding in Port Harcourt today and tomorrow.

A U.S. delegation led by the Department of State Deputy Assistant Secretary for African Affairs Cynthia Akuetteh is scheduled to attend the meeting, which is the second of the Niger Delta working group, and the eighth in a series of working groups convened through Binational Commission since its establishment in April 2010.

A statement by Commissioner for Information, Ibim Semenitari, who had earlier feigned ignorance about the incident said, "The Rivers State government wishes to confirm that on October 13, 2012 the Commissioner for Power, Mr Augustine Nwokocha was seized by unidentified men who are suspected to be hoodlums and career criminals. The information available at the time of the incident indicated that he was on a spot assessment of some areas affected by the recent flooding in the state. It is believed that he was on his way to monitor relief materials and the situation in one of the camps before the incident happened."


The statement was however silent on three (3) other persons kidnapped alongside the commissioner.



Ibim said Nwokocha was on a tour of areas in the state that were struck by flood when he was taken.



"Although the details are sketchy, the government wishes to confirm that the security agencies are on top of the situation and have the full cooperation and backing of the government to ensure that the official is rescued and the perpetrators brought to book.



"Governor of Rivers State, Rotimi Chibuike Amaechi has directed the security agencies to ensure the safe return of Nwokocha without delay," the statement added.

The statement further urged the public to assist the police by providing useful tips.


"The security agencies are working on a number of leads and a combined search mission is in full swing to unravel the untoward development.


"It is pertinent to state that the state has enjoyed relative peace and quiet until now. The government wishes to assure all citizens of their security and safety. In the same vein, members of the public who may have useful information are encouraged to pass same on to the Police or any of the security agencies.


"Clearly this incident has generated much interest and further information will be shared as events unfold. As always we appreciate the support of the media in ensuring that our society is crime free."
---