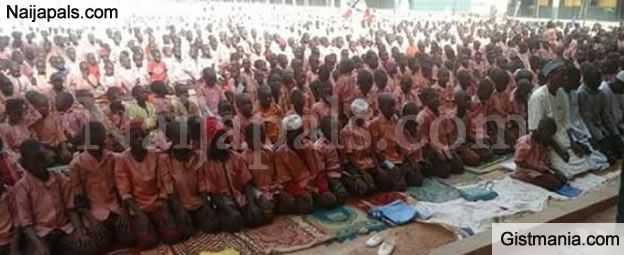 Primary school pupils from the area (his hometown Daura) where Buhari got much support to run for the 2015 Nigeria's Presidential election, have gathered to pray for the Nigerian President who is on medical vacation in the United Kingdom. As Buhari gets advised to resign and nurse back his health, pupils of Bawo primary school
Daura in Katsina State, are pictured below praying for his quick recovery.

This is coming after varying reports on the current health state of the Nigerian President.


---