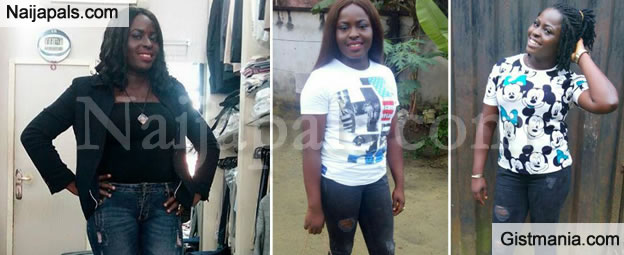 A Nigerian woman has left her family and friends totally devastated after losing her life in a most shocking manner.
A Nigerian woman engaged to be married next year has died in her sleep. The woman identified as Joy Chinonye Nnokam from Rivers State died 10th of December 2017 after attending church.

A friend, Pretty King in a touching tribute wrote: "Chai!!! I can't believe am really writing a tribute for Joy Chinonye Nnokam. Hey!!! Knowing youwere the best thing that ever happened me. A friend like no other,a friend with a good heart, you are one of those who still make me want to come back to Port Harcourt. We chatted just last Friday,we did video call and I even told you that I was missing you, we planned seeing next year but you never waited. Having you around me was all I ever wanted. She can apologize for every little offense,whether right or wrong, she hardly frowns, hard working, dedicated to the core. Nonye we were planning for your wedding come next year, what happens to our plans. You went to church yesterday like every other worshipper, you danced and sang worship songs in church, little did you know it was your last; you went home had your last lunch and spoke with your family before your demise, you wanted to have just nap but unknown to you that your will take a long journey to the world beyond. I even saw you online few mins to ur departure. Nonye I wish is not true,I wish its just a rumor, I won't mind if your enemies framed the story, Death wat on earth is ur problem, my friend turned sister lying helpless in the mortuary God have mercy. Please God console us all because this news is too painful. Adieu my friend. Adieu black beauty, Adieu my boo, RIP."


---