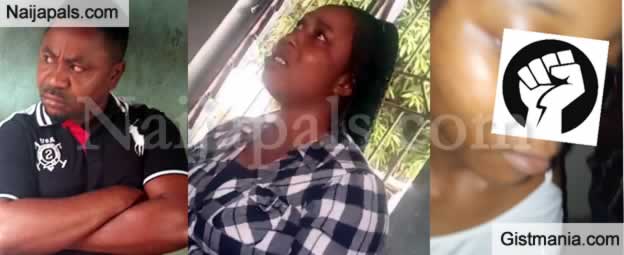 A suspected rapist has been apprehended by men of the Nigeria Police, Area Command Asaba, Delta. The 45-year-old man identified as Mr. Solomon Imhontu was arrested for molesting his 16-year-old housemaid.




The teenage maid named Ruth Oraife claims the sexual abuse started since when she was 10 years old and the suspect's wife who is fully aware of the act – has done nothing about it.

The suspect whose arrest was initiated by Behind Bars Initiative – is currently in police custody for prosecution.

In a shocking confession, the man revealed how he sexually abuses the maid.




He disclosed that he sleeps with the girl without a condom and ensures not to cum inside the young girl by using withdrawal method. The wife who was also picked up by the police said that when the maid reported the abuse to her, she asked her husband who denied it.

Watch the shocking confession in the video below:

---