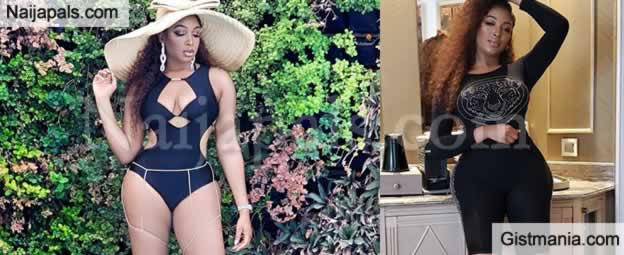 A certain billionaire ex-wife, Dabota Lawson, who like Regina Daniels married a billionaire in prince Sunny and later divorced him taking so much of his money with her has attacked fellow actress, Yovnne Jegede who criticized her when she married prince Sunny and asserted that women shouldnt marry for money only for Yvonne Jegede to go marry someone for love and the marriage crashing within a year leaving her as a single mother.
Obviously, Yvonne Jegede has now changed her stance over marrying for love or for money, she has given in to the pressure and thinks it is better for women to marry for money rather than love as she publicly voiced her opinion in the case of Regina Daniels marrying 59 years old Ned Nwoko who is a billionaire. Her old nemesis, Dabota Lawson did not forget how she dragged her and has some choice words for her, below:


Quote
A certain Nollywood actress use to mock me and make statements like " I can't believe she got married for money " actually let me use her words " Na wa wettin girls Dey do for money eh God forbid " , then I think she married for love and the marriage crashed with a child involved, then now she's chasing clout or maybe more understanding that love or money ,age difference or no age difference relationships can crumble .
_
So she's out here shouting " mind your business and leave Regina Alone This LIFE SHAAAAAAAAAAAAAA .. SMH!!! In this world with this one life you have Just do you .
---