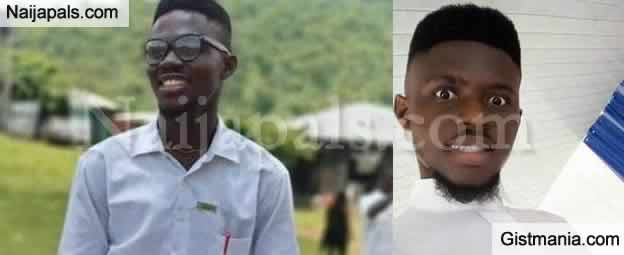 The Independent National Electoral Commission (INEC) has announced the death of one of its ad hoc staff during Saturday's governorship election in Ibaji Local Government Area of Kogi State.

The state Resident Electoral Commissioner, Prof. James Apam, who confirmed the incident, said that the staff identified as Samuel Sunday, died when the boat in which they were travelling capsized.

Samuel was a final year student of the Kogi State Polytechnic, Lokoja, preparing for his project defence next week. He was among the ad hoc staff recruited for the elections. A minute silence was observed in his honour at INEC head office in Lokoja, on Sunday.

Classmates and friends have taken to Facebook to mourn his death. One confirmed that the deceased was preparing for his project defence next week .

"Atooooogbo Fabulous why? Why Now Ur Project defence is next week pls wake up abeg uMy heart is bleeding. I can't believe this after all these that we suffered together in KSP 5years? You went and die all the name of election? Nooooooooo.... Those thugs that took ur life will never know peace except my God is not on the throne Copper Fabulus SamuelCopper Fabulus Samuelbulus Samuelbulus Samuel"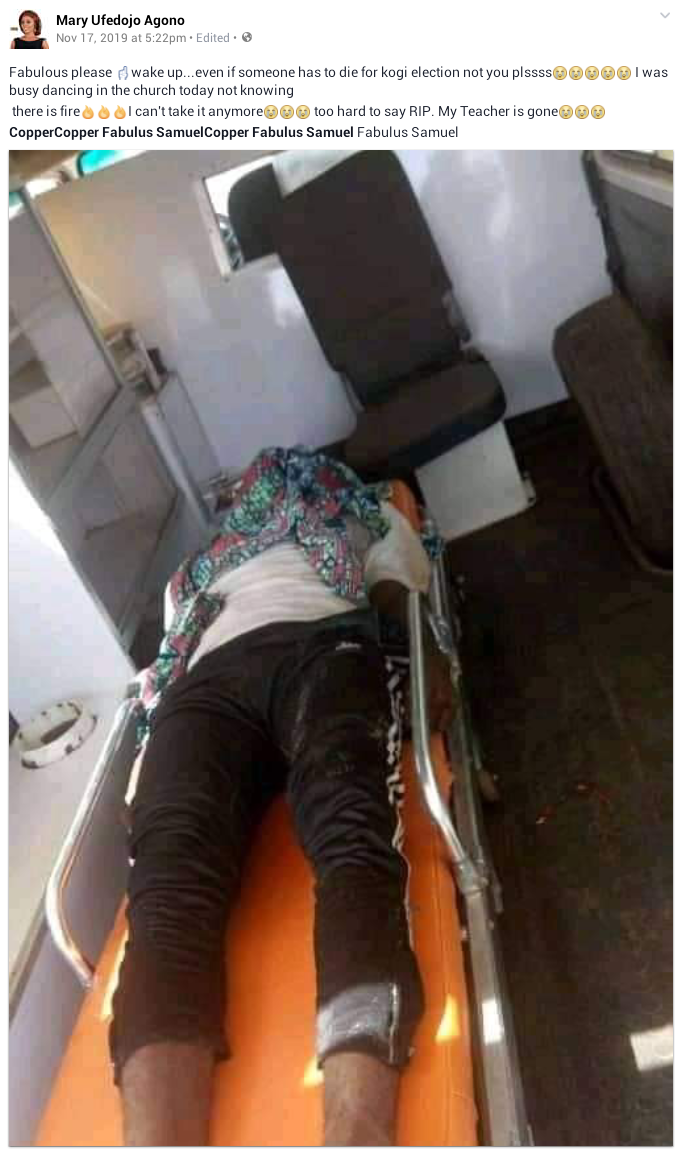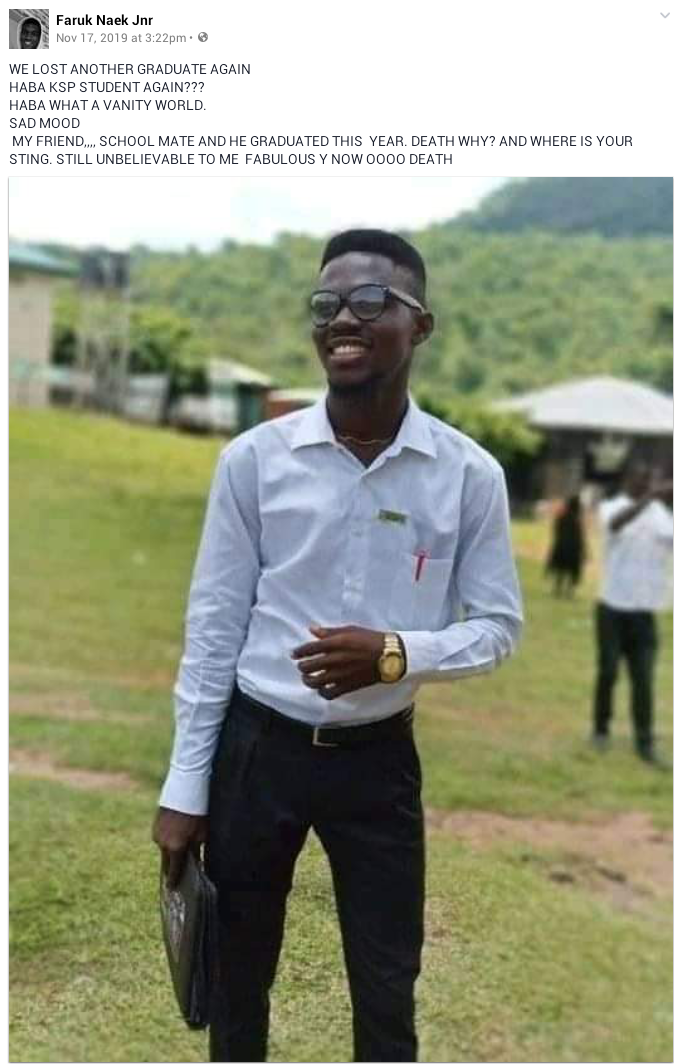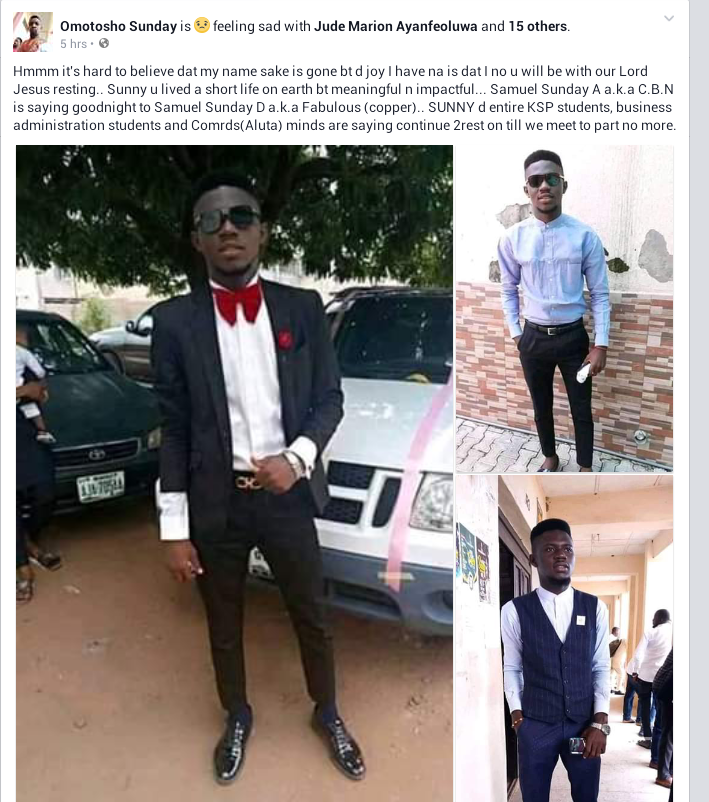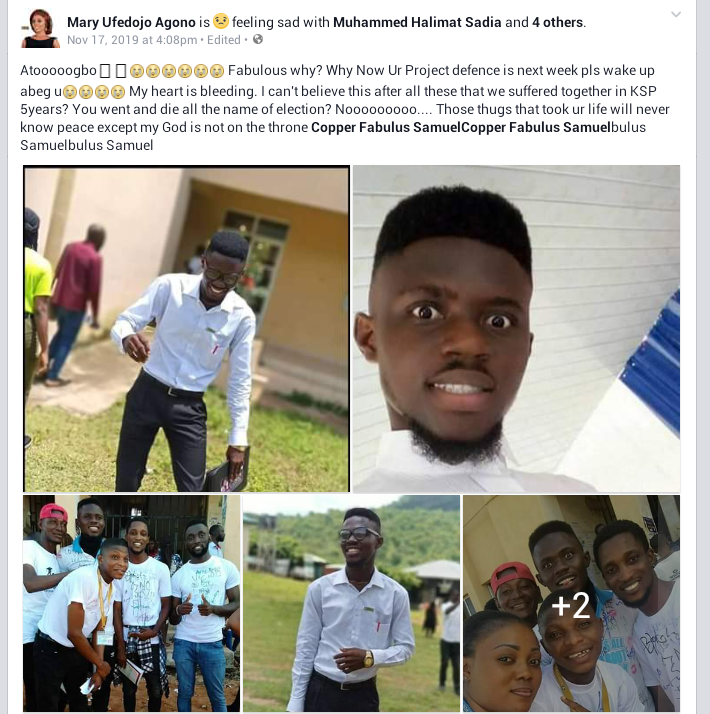 ---