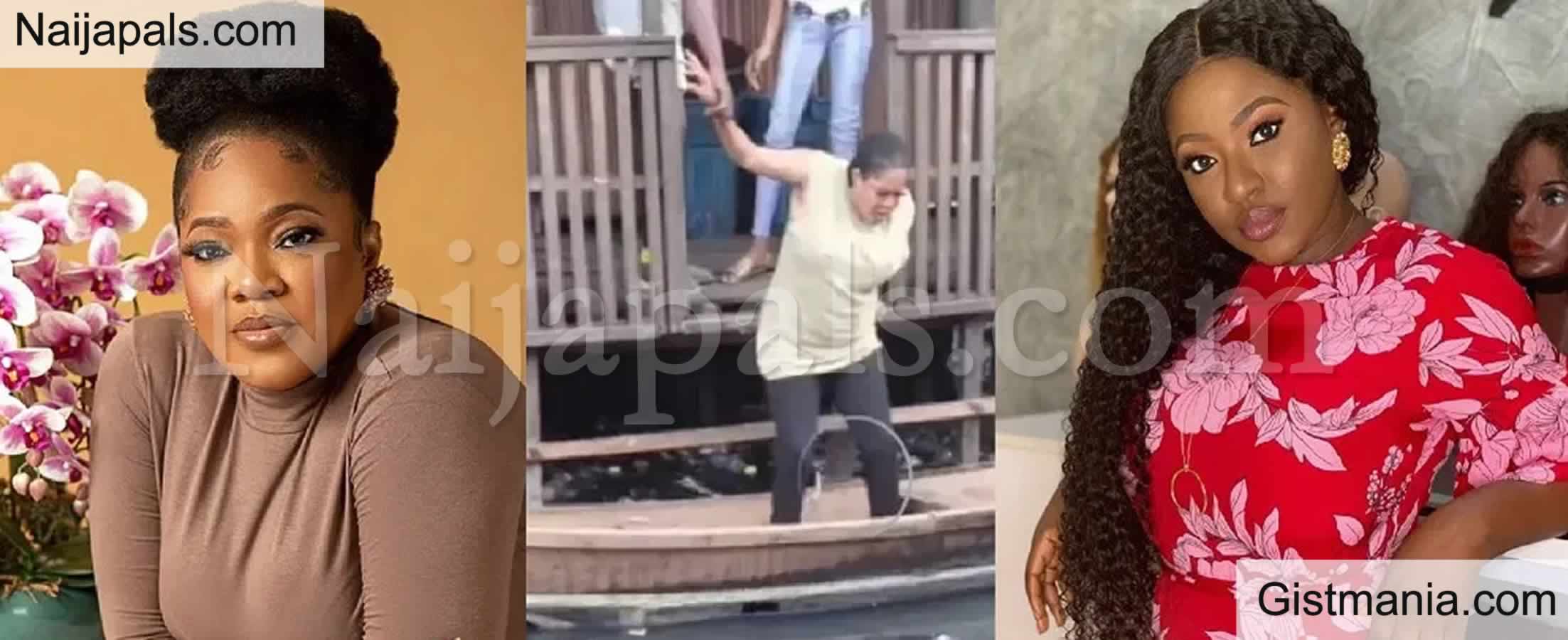 Earlier today, Nollywood actress Yvonne Jegede threw a subtle shade at her colleagues over the consistent rush in movie production.



According to the actress, with the high rate at which movies are being churned out, Nollywood stars will soon turn the Nigerian cinema to YouTube.

Reacting to the post, many social media users pointed out that Yvonne Jegede was shading Toyin Abraham as many people faulted the production "Fate of Alakade", which they found uninteresting.

As social media continue to buzz with several reactions, Toyin Abraham has unfollowed Yvonne Jegede, which may be connected to her earlier outburst.

A search on people that Toyin Abraham is following on Instagram shows she is no longer following Yvonne Jegede.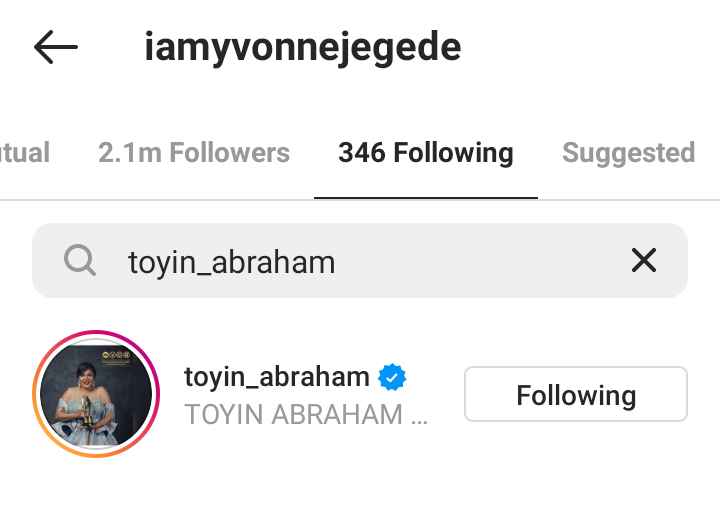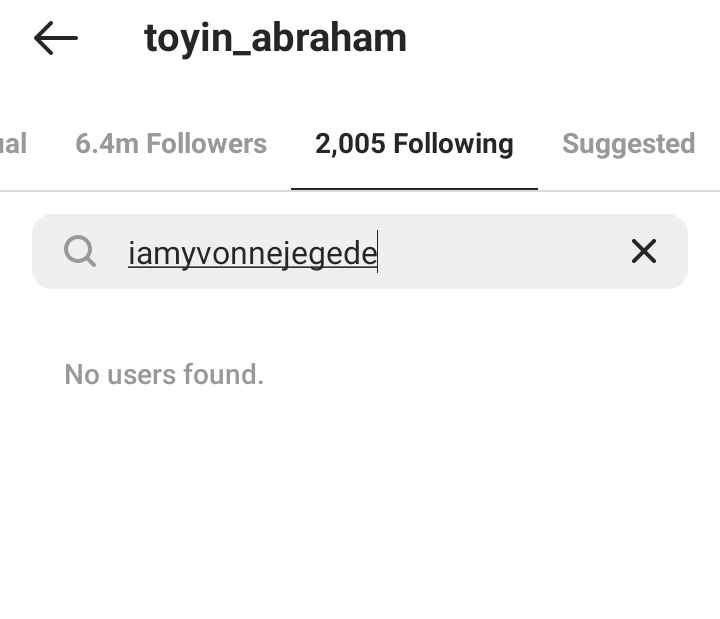 This generated mixed reaction on Instagram; while some netizens said Yvonne Jegede's outburst is an act of jealousy, others called on Toyin to work on her movie production.

debby_black55: no be small thing…. but Yvonne has a point sha… Instagram skits on Netflix. lol

ayinke_ade17: Don't know why people are shading Toyin for putting her movies in the cinema,do your own if e easy naw.Rubbish talk cos dem no call you for job you dey yarn patapata.

mademanyooo: Although Yvonne was kinda saying the truth but she is jealous. I mean if she was being called for jobs by toyin she for no shade am. As for toyin, shey na because you get acces6to camera that's why you think you can just shoot anything and put it on Netflix

tochukwujoyce: Yvonne made point jareee..Toyin should park one side mbok ..

adepejuruth_cateringservice: jealousy.. If you go to the cinema pick a movie of your Chioce and move… Nobody force you to watch any toyin movie.. Stop talking down on some one Hardwork.. Alakada sold well a very interesting comedy.. All this radarada jealousy is unnecessary abegggiiii
---
Posted: at 28-03-2021 01:03 PM (1 year ago) | Addicted Hero