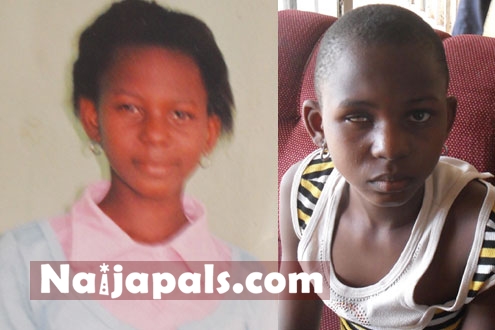 Quote
Blessing Okaeben, a 10-year-old pupil of Okhoro Primary school, Benin, in Oredo Local Government Area of Edo State, was in her mathematics class on 16 June 2011 when tragedy befell her. Her class teacher, Mrs. Mercy Monday, beat her blue and black until she lost her right eye.
She narrated that the teacher descended on her after she failed a Mathematics test. First, the teacher used a cane on her and after it turned to shreds, she beat her with a bunch of broomsticks, hitting her on the head, face and other parts of the body. As the beating went on, the woman kept calling her a witch, who was responsible for all the ills in the school.
In the process, she sustained injury in the right eye. In fact, the organ started oozing a watery substance!
The second day, the victim's mother reported the matter to the school authorities, which ordered the teacher to take the student to the University of Benin Teaching Hospital, UBTH, where a broken piece of broomstick was removed from her injured eye. The teacher paid for the treatment.
However, the girl's condition got worse the following day and the teacher was asked to return the victim to the hospital. And when she called upon to foot the bill, she refused, saying she was pregnant with her own child, so cannot be spending money treating another child. Since there was no medical help forthcoming from the teacher or the school, the girl lost use of the injured eye.
Consequently, the pupil's parent consulted a lawyer, Mr.Dele Igbinedion, who has written a letter to Governor Adams Oshiomhole, asking for N100 million compensation for the girl and a notice of intention to institute legal proceeding against the Edo State Government.
Igbinedion averred that the money is required for medical intervention in Europe or the United States of America – to either reverse the deterioration in the other eye or undertake specialised iris transplant on the affected one. He added that such intervention must be done with all urgency.
The mother of the pupil, Mrs Faith Okaeben, was in tears as she narrated her ordeal. She appealed to the Comrade Governor to assist them in restoring her daughter's eye.
On a visit to Okhoro Primary School, neither Mrs. Monday nor the head teacher granted TheNEWS audience.
---
Posted: at 29-08-2011 01:42 PM (11 years ago) | Addicted Hero