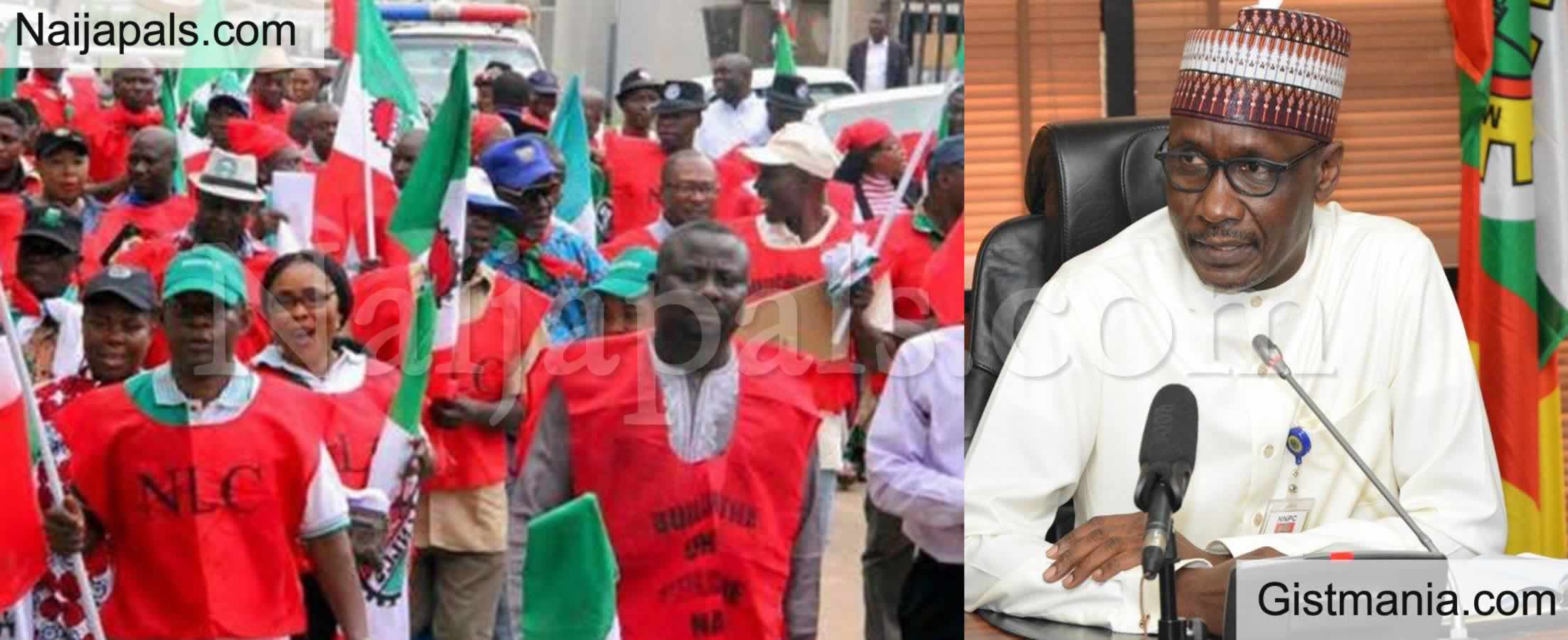 Outgoing President of the Nigeria Labour Congress, Ayuba Wabba on Tuesday, accused the Federal Government of pushing the working population to the wall with its money swap policy.

He said the President and his economic team, comprising the Central Bank of Nigeria, should as a matter of urgency take immediate action to end the excruciating suffering being experienced by Nigerians, occasioned by the scarcity of new naira notes.

Lamenting the situation at the 13th Quadrennial National Delegates Conference of the Nigeria Labour Congress in Abuja, Wabba wondered why there should be scarcity of new naira notes and fuel crisis, both essential needs to Nigerians daily to live a reasonable life.

He said the stance of the government shows no action to arrest the situation.

His words: "Many Nigerians and workers have been pushed to the wall owing to the chaotic situation in our banks and filling stations, where Nigerians are queuing up endlessly to assess new currency notes and PMS. This is not acceptable and is condemned.

"We have more than enough to address those two issues. First, we're a major oil-producing country but unfortunately, the only country in the world that is a member of OPEC that still depend on importation.

"Secondly, we don't understand the rationale that you lodge your money in your bank accounts, yet you are limited from withdrawing what you want to use."

"Our government tend to forget that our economy is rural and informal, and therefore people need to transact business in cash. Go to our local markets, our commodity markets, you will see that people cannot transact businesses without cash."

He said further: "This policy, if not addressed within the shortest possible time, nobody can predict what will be the outcome. That is the truth of it.

"Yesterday by 12 midnight, I went to Area 8 to get some funds but [none of] the ATM machines was dispensing.

"We have seen a situation where people are protesting in banks [in the] Nood, they want to access their money, yet they couldn't access their money."

He added, "our political elite must understand the situation and the challenge that people are going through," while stressing that "we want this situation to be addressed very quickly."

On why NLC has not taken its displeasure and disappointment on the two burning issues to the street, Wabba said: "There is a theory that possibly labour is working towards making sure that the forthcoming election does not take place in an atmosphere of peace and tranquillity. That is why labour has restrained itself from taking to the street in a bid to make sure we have a peaceful transition because we fought for democracy. We supported democracy. We shield our blood for democracy, and therefore will continue to support democracy."

Meanwhile, a mild drama played out at the 13th Quadrennial National Delegates Conference taking place in Abuja as workers booed former Edo State Governor, Adams Oshiomhole in disapproval of his backing of Bola Ahmed Tinubu.

Delegates attending the event became agitated when Oshiomhole made an attempt to deliver a message from the All Progressives Congress (APC) presidential candidate, Ahmed Bola Tinubu.

When called to address the mammoth crowd of workers at the Conference hall, Oshiomhole explained that the APC presidential candidate was unavoidably absent at the event because of an already scheduled campaign rally in Ibadan, Oyo State. He, however, said that Tinubu gave him a message to deliver to the workers.

While he was about to deliver the message, thousands of workers at the auditorium unanimously shouted "no, no, no."

For over four minutes, the crowd continued to shout and refused to be calmed even by Wabba, until Oshiomhole said he will not deliver the message but will address them as their former president.
---
Posted: at 7-02-2023 08:43 PM (1 month ago) | Hero