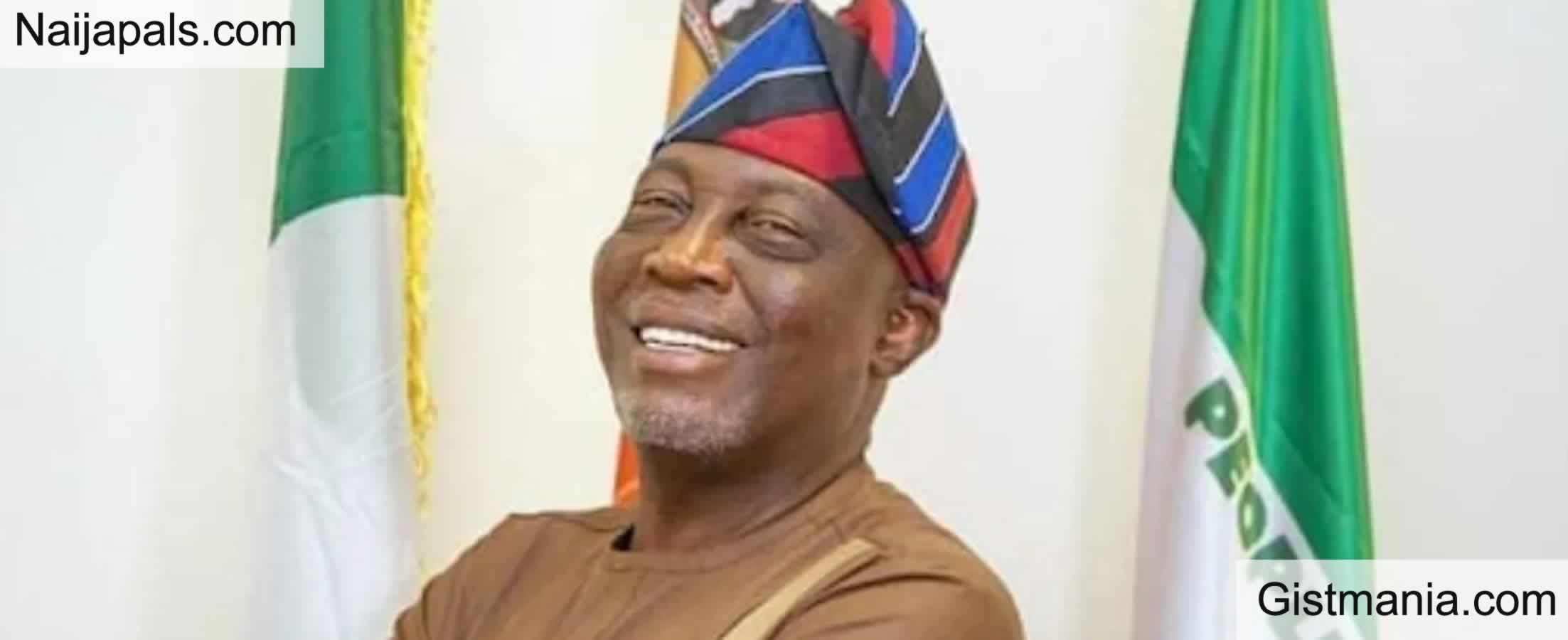 Former Minister of Interior, Abba Moro, has been remanded in Kuje prions by a Federal High Court over his involvement in the controversial immigration recruitment scam.
Abba Moro, who is the immediate past Minister of Interior, was on Monday remanded in Kuje Prison by Justice Anwuli Chikere of the Federal High Court in Abuja over his alleged complicity in a N676m immigration recruitment scam. Also remanded in prison custody was a Deputy Director in the ministry, Mr. F. O Alayebami.


The court took this decision after he pleaded not guilty to an 11-count criminal charge that was preferred against him by the Economic and Financial Crimes Commission, EFCC.

Justice Chikere, however, granted administrative bail to the 2nd defendant, Mrs. Anastasia Daniel-Nwobia, who was a former Permanent Secretary at the Ministry of Interior when the alleged fraud was committed.


More On The Summary.

A Federal High Court in Abuja has remanded a former Minister of Interior, Mr. Abba Moro, and a deputy director in the ministry, F. O Alayebami, in prison pending the hearing of their bail applications scheduled for Wednesday. Justice Anwuli Chikere on Monday ordered their remand in prison shortly after they were arraigned on11 counts of N675m fraud bordering on the botched March 15, 2014 National Immigration Services recruitment exercise.


But the judge allowed one of the accused persons, Mrs. Anastasia Daniel-Nwobia, who is a former Permanent Secretary in the ministry, to continue enjoying the administrative bail granted her by the Economic and Financial Crimes Commission on February 22. The EFCC on Monday arraigned Moro, Daniel-Nwobia and Alayebami along with the firm contracted to execute the recruitment exercise, Drexel Tech Nigeria Ltd.

The accused persons who were represented by separate lawyers on Monday, pleaded not guilty to the 11 counts, when the charges were read to them.

One of the charges read:

Quote

"One of the accused Mahmood Ahmadu(who is at large) in connivance with Drexel Tech Nigeria Ltd, lavished the total of N423,800,000.00(Four Hundred and Twenty Three Million, Eight Hundred Thousand naira) part of the N676,675,000 (Six Hundred and Seventy Six Million, Six Hundred and Seventy Five Thousand Naira) gotten from the applicants on the following: the sum N202, 500, 000( Two Hundred and Two Million Five Hundred Thousand naira ) in purchase of a property in a choice area of the Federal Capital territory, N120, 100,000 (One Hundred and twenty Million One hundred Thousand Naira ) used in upgrading a property in Abuja, while the total of N101, 200, 000( One Hundred and One Million Two Hundred thousand Naira) was converted to United states dollars for personal use."




Abba Moro if found guilty should be sentenced to death by firing squard for what he did to over 360,000 job seekers and used the money gathered to acquire choice properties in Abuja,,,

Breaking news on Social media that Abba moro former minister of Internal affairs is heading to kuje prison. What a blessed Monday in Nigeria. I pray more of such failed politicians to be in prison. The only thing am not happy about is why kuje prison why not Nassarawa or mandala prison so that we can feel his performance while as a minister who's ministry over see the prison. Kuje prison is a vip one Abba deserve a notorious prison since his negligent leads to death of promising youth of this nations.


I just hope the current ministers are learning because another incoming government will investigate you as a precedence has been laid and thanks to our able PMB, the president of the common man. – Sanni

WHAT A WORLD……………….. Even if you in PDP say Abba Moro's Kuje prison experience is a witch hunt then I agree absolutely well. By the way if it is a witch hunt,who cares, was PDP not witch hunting and killing. Was Charles Ayede not killed because he supported Prof. Ugbah for Governor of Benue state. So if Abba Moro supported David Mark then let him face the music. Moreso politics is interest. On the other hand,those criticizing the arrest of Abba Moro are sick . Are you blind to see that human lives were lost during the immigration exercise and others were busy making money out of it. CHANGE HAS COME!!!! – Moze


---
For more scintillating and juicy stories, follow the official Naijapals accounts On Twitter - https://twitter.com/Naijapals and Facebook - www.facebook.com/naijapals
---
Posted: at 29-02-2016 09:20 PM (6 years ago) | Addicted Hero