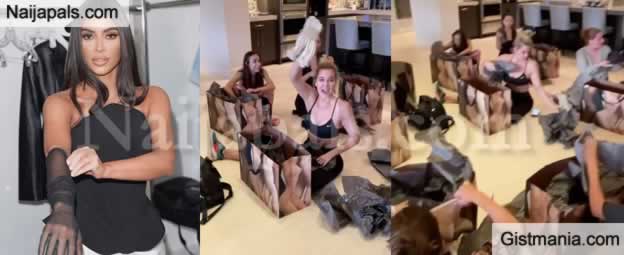 Kim Kardashian has given her followers an insight into her lavish birthday celebrations as she turns 39. She hosted a birthday dinner which wished guests "happy Kim day", and treated her friends to free clothes from her shapewear line.
The celebrations began with her make up mogul sister Kylie , 22, applying Kim's makeup for the day.
They then headed to a dinner at mum Kris Jenner 's house (even though Kris wasn't actually there because she was at Jennifer Lawrence 's wedding).
The table was extravagantly decorated with party hats, rosettes, necklaces, confetti and balloons, while gold lettering spelt out "Happy Kim Day".
Kim's party hat said "birthday princess" and was next to a necklace that said "birthday babe" and a broach that said "today is all about you".