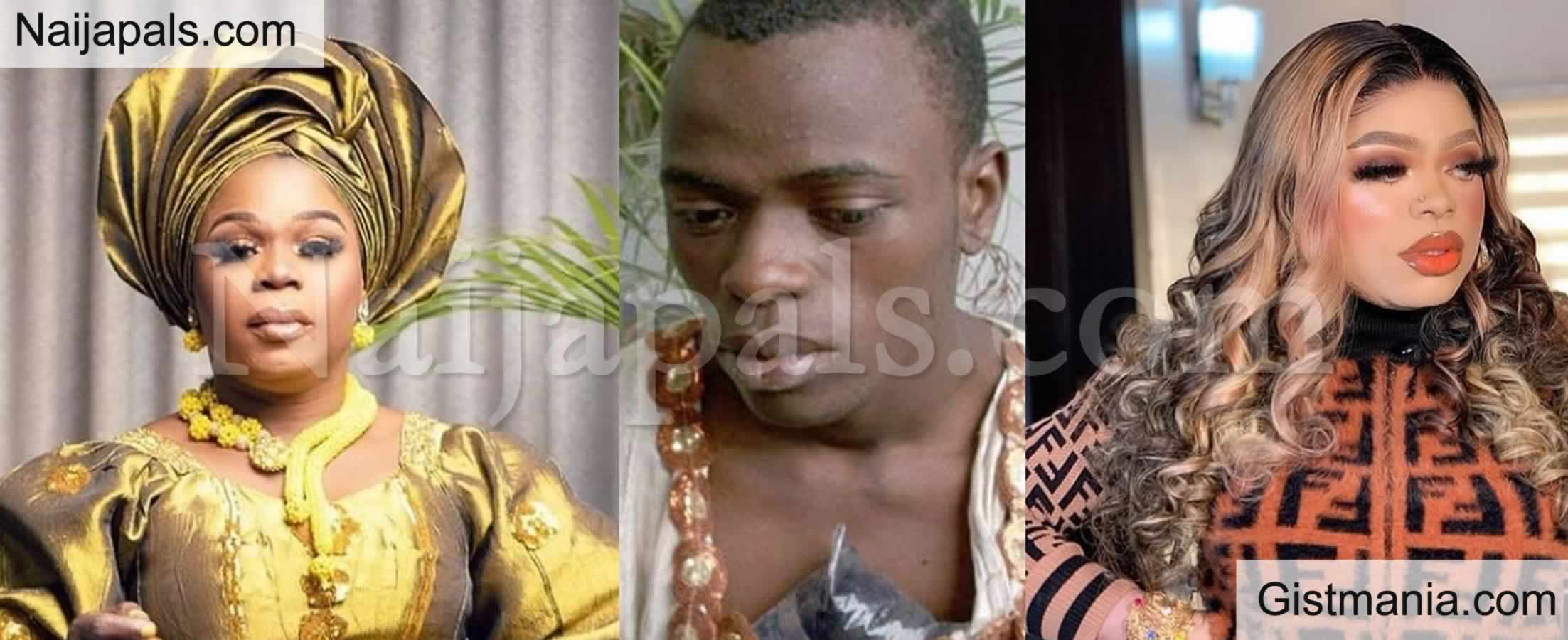 Some days back, the controversial male barbie shared a photo of Michelle on his page and dragged him to filth over his dressing.





Quote

"What is this? is this not someone father trying to hustle by wearing wig and painting face. Let advice dis person to change his phone first. Now let talk about his wig, who is the hair vendor? What happen to his man lip. Lastly from those big finger you will know he's an old man." Bobrisky captioned Michelle's photo.


In response, Michelle page who averred that Rome wasn't built in a day, and that his crossdressing can only get better, shared an old photo of Bobrisky, where he used sachet water to make up for his Bosom and in turn dragged Bob to pieces.


Quote

"Ha ha ha aseni sera e, thanks bob for the publicity i gained a few followers, I don't have your time yet, ill be posting one of ur old pic where u used pure water as Bosom maybe u wl understand the word "rome wasn't built in a day" over 100 cross dressers that are your mate are still gonna call you out until u change your evil ways. Live and lets live. Bobrisky the bully." He wrote.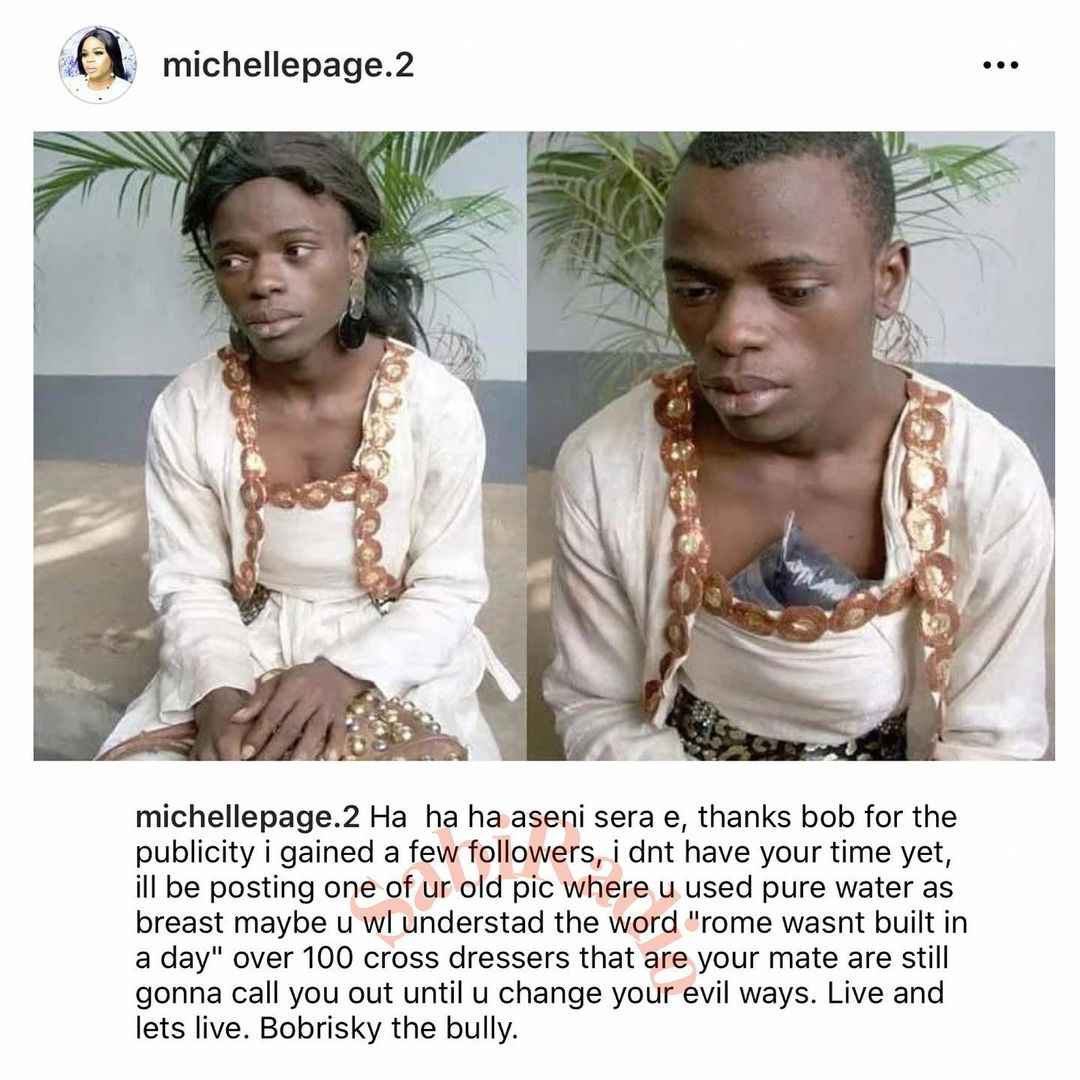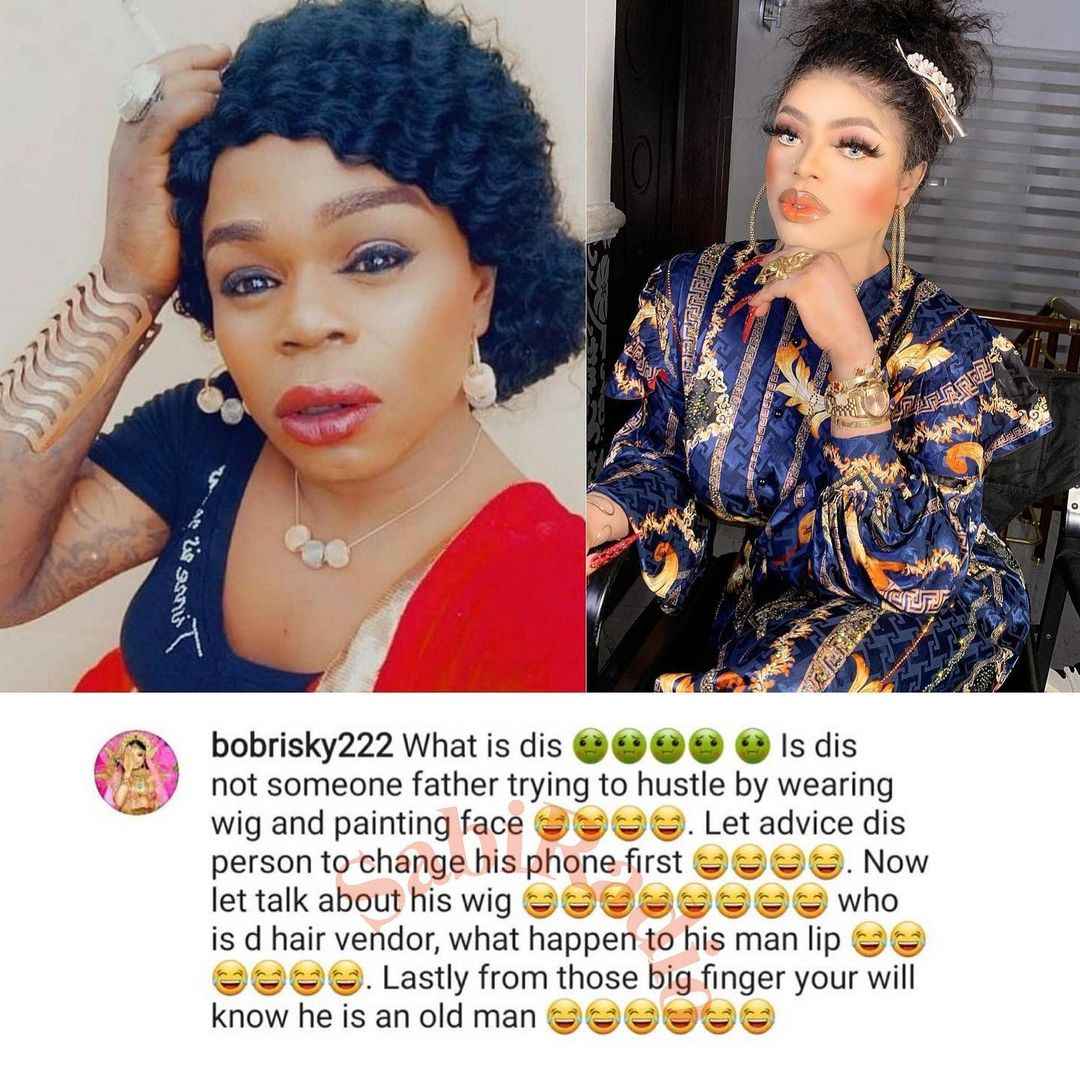 ---
Posted: at 24-03-2021 07:25 PM (6 months ago) | Hero