Anthony Joshua retained his two heavyweight title belts here last night but this was a far from convincing performance, with many in the Principality Stadium feeling referee Phil Edwards had acted prematurely in stopping obdurate opponent Carlos Takam in the tenth round.

Joshua had thrown everything at the super-sub with the tank-like physique and granite chin, but he was beginning to tire when Edwards stepped in to bring the fight to a close, much to Takam's fury.

At the end of it all the young man who is fast becoming a superstar now has a record which reads: 20 fights, 20 stoppages.


There were mitigating circumstances as Joshua had his nose broken in the second round by Takam's forehead, although he had recovered sufficiently by the fourth to ensure his French-Cameroonian opponent had to take a standing count after being knocked down by a left hook.

The punch opened a nasty cut above Takam's right eye, and he was twice inspected by the ringside physician before it was all over.

When it was finished, Joshua addressed the 80,000 crowd, looking forward while paying due respect to his opponent.


"What do you want, UK fans ? Wembley, Cardiff ? Las Vegas ? I just want to keep the sport growing," he said over the microphone, the entire stadium roaring to his every word.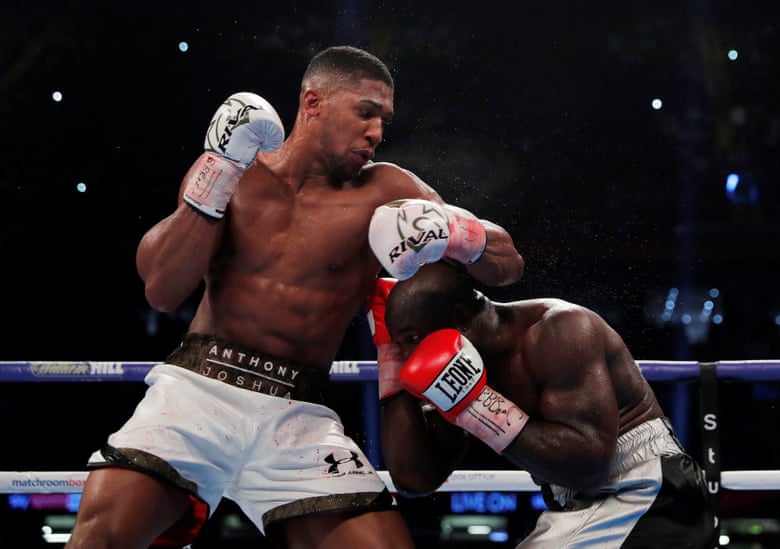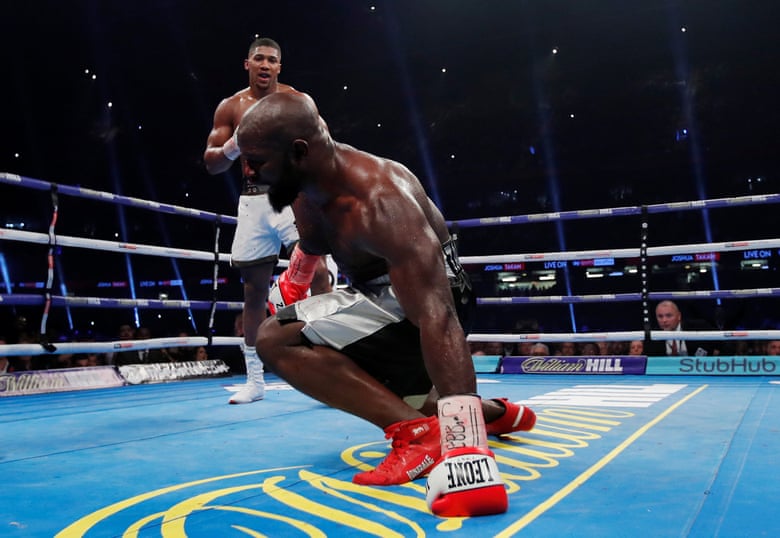 "I didn't have control of it, it was the ref's decision [to stop the fight]. Respect to Takam. He was like Evander Holyfield, ducking down, popping up."

Holyfield was not a bad comparison, and Joshua certainly learnt again from this performance. His ears may still be ringing from the screams of trainer Rob McCracken, who consistently urged his charge to box and not go for the knockout punch.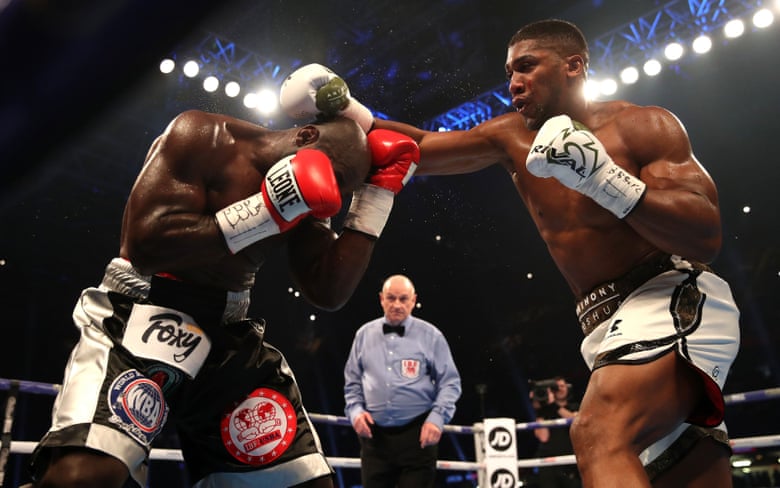 Takam, his face bloody and cut, was a warrior to the last and he was deeply vexed by the stoppage.

"I don't know why the referee stopped the match," he said. "I respect the champion and the UK fans, they are great fans and I am happy to box here. I don't why they stopped it.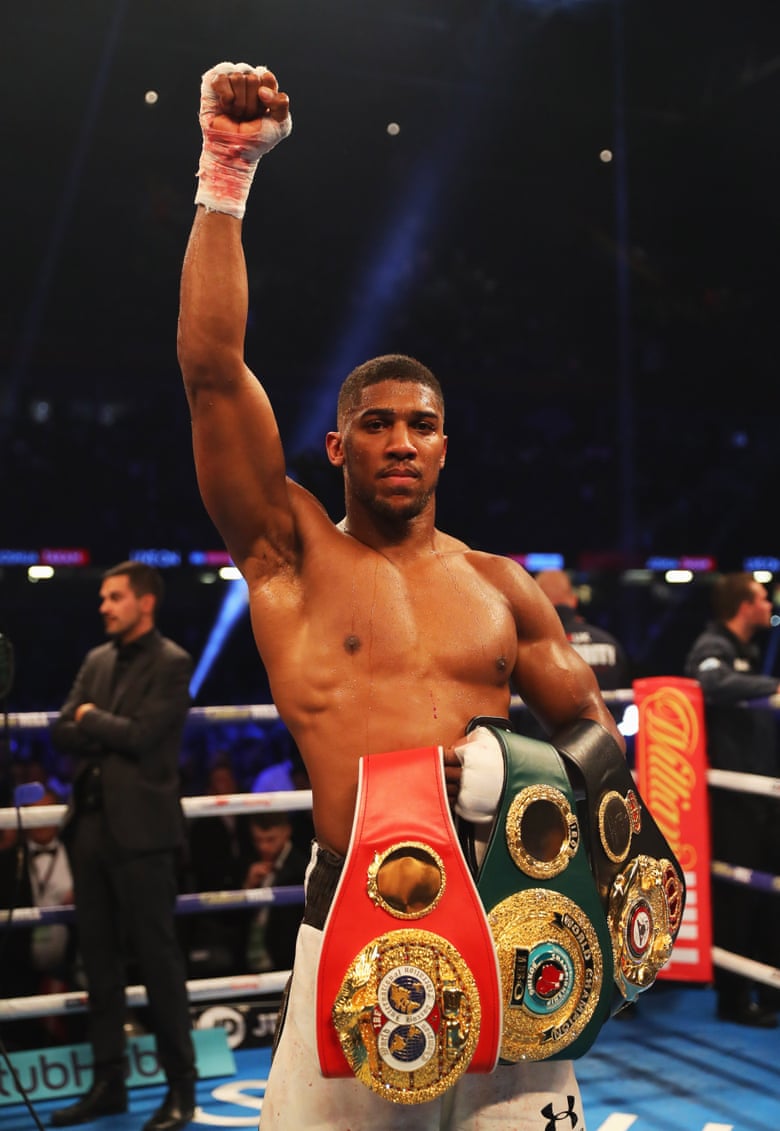 Problem with this article? Please contact us