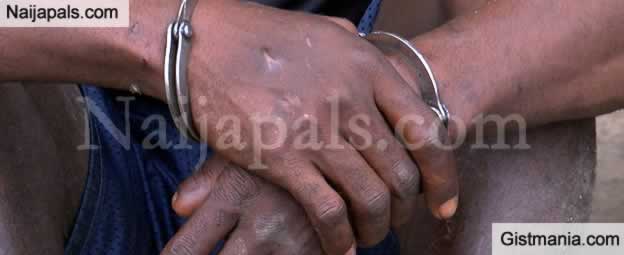 The Benue State Police Command have arrested kidnap kingpin and serial killer, Iorwuese Ikpila alias Dr Kwagh-a-korum menenge .

He confessed that the urge to be more influential and powerful than his late father who was a native doctor led him into killing people to obtain power.

He noted that a spirit known as 'the queen' told them to get 20 people in order to be very powerful, but they had only 16 people before being arrested by the police.

After weeks of intelligence gathering, the six-members gang were arrested by the police.
The police noted they specialized in kidnapping their victims, stealing their cars and other possessions, killing them and then burying them. They covered up their acts by planting cassava on the grave of their dead victims to avoid detection.
Alleged Kidnapper And Serial Killer Has Been Arrested By Police In Benue
The police have been able to exhume 11 bodies which have been identified by their families.
---