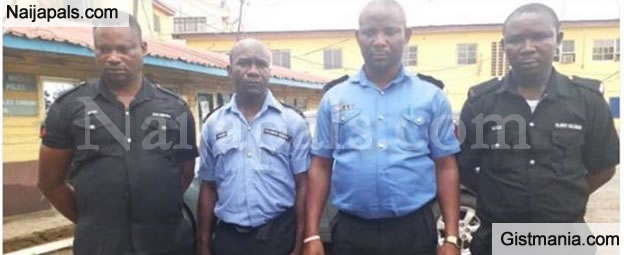 The Lagos State Government says it will prosecute four police officers indicted in an alleged extra-judicial killing of two people in Lagos.

The families of late Segun Sholaja and Ogheneovo Ebobo had cried out after the Directorate of Public Prosecutions ordered the release of the officers, saying they had no case to answer.

The families of the victims had accused the Director of the DPP, Dr. Babajide Martins, of complicity in the case and called for a review of the advice. The ministry on Wednesday said the men would be tried based on "fresh evidence." .

"In the course of investigation initiated by the Office of the Attorney General/ Commissioner for Justice, fresh evidence came to light indicting the concerned police officers.

This has necessitated a review of the earlier legal opinion issued, and the Attorney General/ Commissioner for Justice has directed that the suspects be charged for the killing of the deceased persons.

The Attorney General/ Commissioner for Justice assures the general public of the resolve of his office to uphold the Rule of Law in the State," the statement said.




In August, the policemen — Inspector Fabiyi Omomayara, Sergeant Olaniyi Solomon, Sergeant Solomon Sunday and Constable Aliyu Mukaila — were recorded shooting dead the suspects after handcuffing and disarming them.
---