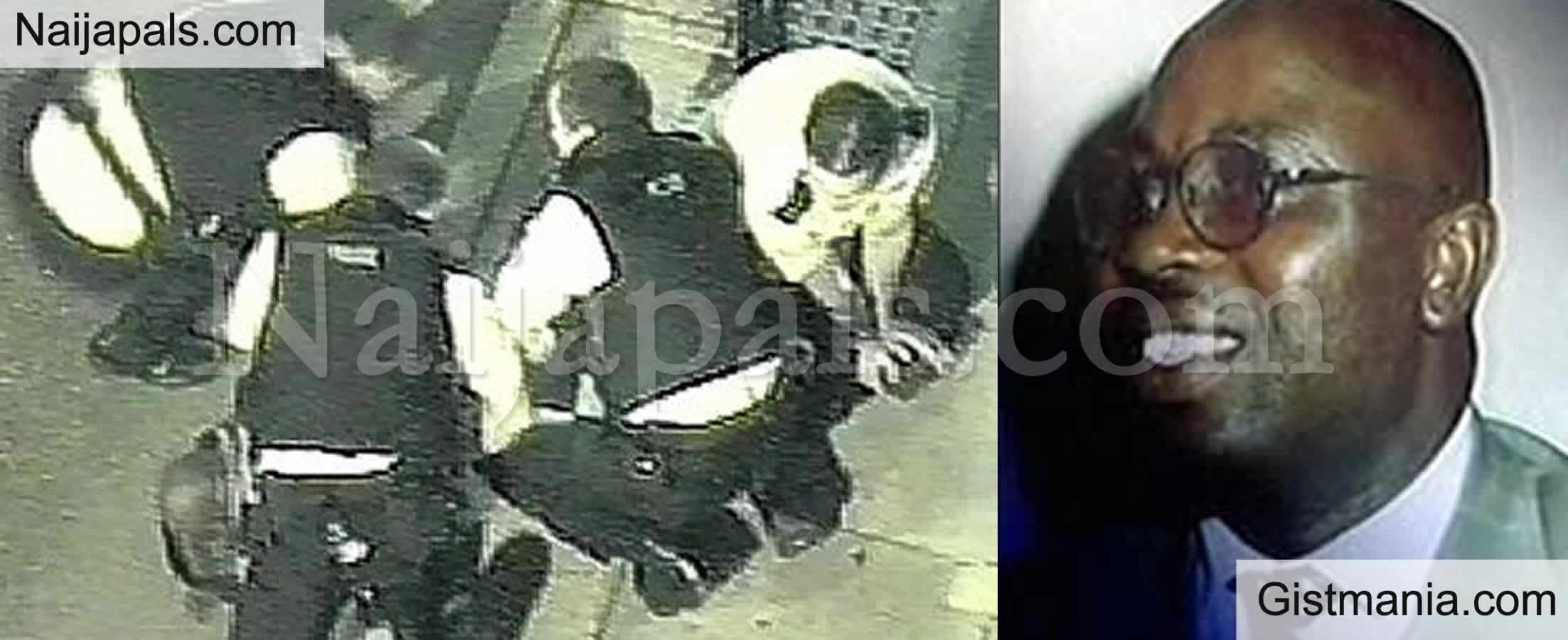 Nigerian Man Died In A Similar Circumstances like George Floyd 14 Years Ago In UK. After British police officers knelt on him, surfaces 14 years after his death.

The Nigerian man who died in a similar circumstance like George Floyd has been identified as Frank Ogboru. Though charges were not brought against the police officers involved in his arrest and death at that time, the Crown Prosecution Service is now reviewing the case.
.
Coroners also recommended a review of police training after an inquest revealed that the police officers ignored Ogboru's plea.

An inquest has been launched 14 years after a Nigerian man died after some British police officers knelt on him while effecting his arrest.

A CCTV footage taken in Woolwich, South East London in September 2006 captured moment the late Nigerian man identified as Frank Ogboru engaged in a conversation with police officers who were called over to block of flats where he argued with the owner's girlfriend.




When the officers asked Mr Ogboru not to return to the flat where he is staying, he protested and this led to a struggle and his arrest. Off camera, the confrontation escalates and the officers use CS gas to floor Mr Ogboru and attempt to put handcuffs on him.

Members of the public gathered round, with one filming the struggle on the pavement on his mobile phone. CCTV footage shows two more officers arriving to help restrain Mr Ogboru, who is still struggling

Eyewitnesses claimed that officers appeared to have their "knees and feet" on him as he "wailed like a dog", pleading he could not breathe. The film appears to show one officer's knee over Mr Ogboru's neck while his head hangs over the kerb.
---