Quote
No fewer than 1,500 Nigerians residing illegally in Saudi Arabia are to be deported by authorities of the oil-rich kingdoms.
Nigeria's Ambassador to Saudi Arabia, Garba Aminchi, told the News Agency of Nigeria in Mecca on Sunday, that those affected were apprehended at various locations in the country Saudi.
He said some of them were caught engaging in criminal activities like stealing and robbery while others were apprehended for street begging or constituting a nuisance.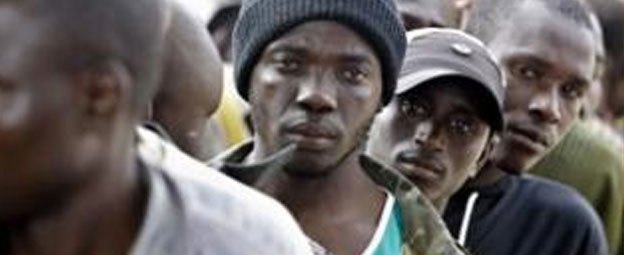 Aminchi added that more than 20,000 Nigerian illegal immigrants were deported by the Saudi authorities in the last 12 months for similar offences.
Aminci said most of the criminal activities perpetrated by those already deported included fraud, theft, robbery and prostitution.
He pointed out that the Nigerian Embassy in collaboration with Saudi security agencies were identifying more Nigerians residing illegally in the country with a view to deporting them.
The ambassador raised the alarm over the increasing influx of Nigerian girls into Saudi Arabia for prostitution.
He told NAN that about three different syndicates that specialised in trafficking young girls to the Middle Eastern country had been smashed.
He said some members of the syndicates and their victims were apprehended and deported to Nigeria after serving various prison terms in Saudi Arabia.

The ambassador stated that some of the arrested girls were not even Muslims but bearing Muslim names to deceive the security agencies.
He noted that Saudi Arabia was attracting prostitutes from Nigeria because of the erroneous belief that prostitution was a booming venture in the Kingdom.
http://www.punchng.com/Articl.aspx?theartic=Art2011082921175
---
Posted: at 29-08-2011 02:24 AM (11 years ago) | Addicted Hero